ReallySlow1320 (Michael Sharpe)
Jump to navigation
Jump to search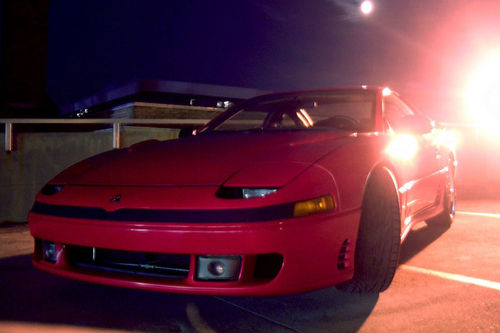 Ride of the Month Submission 3000GT/Stealth International October 2006
Suspension and Wheels:
K-Sport Kontrol Pro Coilovers
TSW Kyalami 18x9
General UHP 245/45
Interior:
GReddy 5spd shift knob
custom leather ebrake boot
custom shift boot
Engine:
PE Kevlar Timing Belt
IPO Underdrive Crank Pully
Bomz Intake Pipe
Samco Sport couplers
HKS Air Filter
Audio
Sony Xplode Factory Replacment Speakers

My Story
Basically my story is one of tragedy. Within the first 3 months of owning the car the cluch died on me. After saving enough money to replace the clutch and driving it for about 3 months. I had a blow out and wrecked the side of the car. The insurance didnt pay becouse i was in a 90day grace period so it wasnt covered. The factory rims were damaged as well as busting somthing in the factory shocks. So now i am on the build up. I had the 60k and 120k done, the previous owner had not done any of those. followed by adding the TSWs and the short ram intake. I then installed the K-Sport kontrol pro to replace the busted factory shocks. And thats were i am now. Trying to decide were to go from here. She is finally running and driving like a champ.