Oohnoo (Robert Prinz)
Jump to navigation
Jump to search
2007 Ride of the Year

3000GT/Stealth International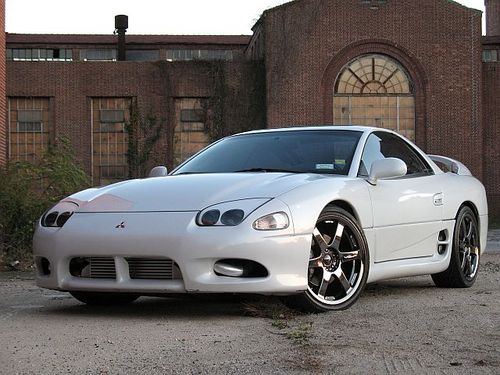 Ride of the Month Submission 3000GT/Stealth International November 2006
3SI Member #1925
Body:
Engine:
Merkel Racing short block
Ray Pampena Forged Rods and Forged Pistons
DR Stage III Heads
DR Street Cams
Custom Ported WRX 19t's w/TD04HL wheel w/3° clip
Ported Exhaust Manifolds
Denso 660 Injectors
PRO-M Maft
AEM FPR w/RobBeck© Adapter
Custom SS Fuel Lines
Hot Wired Denso Fuel Pump
DN Performance Intercooler Pipes
Dejon Intake Pipes
Custom DualCore FMIC by "oohnoo"
K&N FIPK
HKS SSQV BOV
Poly Engine Mounts
Undented Oil Pan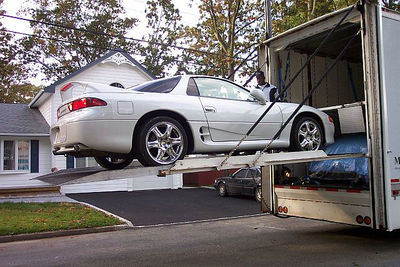 Drivetain/Exhaust:
PST 2-Piece Carbon Fiber Driveshaft
ACT Clutch
Kittyless w/ Test Pipe
ATR Downpipe
Borla Catback
Electronics:
Apexi SAFC
Blitz SBC i-D
Defi Gauges – Boost, EGT, Water Temp, oil Temp, Oil Pressure, Fuel Pressure
AEM Wideband
MSD Knockbox
'95 ECU w/Shiver's Logger - "To be Installed"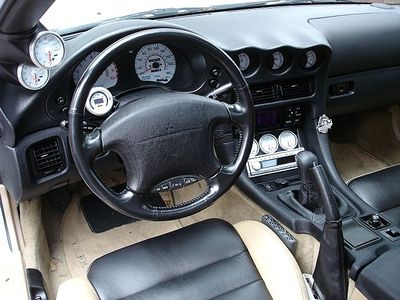 Suspension/Brakes/Wheels:
Intrax Springs
KYB Struts/Springs
DYI Adjustable Rear Control Arm's
Rear Strut Bar
Summer Wheel/Tires - 19" VOLK Progressiv TE's in Custom Black Pearl Chrome w/Toyo Proxes T1R's
Winter Wheel/Tires - 18" Replica Chromies w/Continential ContiExtremeContact
Interior:
KatzSkin leather seat covers
Ohio Spyderman's Short Throw Shifter
Audio:
Panasonic CQ-C8413U HU
Rockford Fosgate P4004
Front Speakers - Diamond Audio 6.5 Hex
Rear Speakers - Infinity Kappa 6x9's
Rockford Fosgate P6001bd
Sub – Diamond Audio 10" M6mkII in Smokin's enclosure
My Website:

My Story:
I guess since I kept asking why there was no October ROTM I figured I'd might as well enter it. :)
I suppose it started when I first turned 40 and always wanted to get my dream car.....a 3000GT VR4. I found 3si and became quite fimilar with it and learned all I could and started to look around. Well after searching for almost 2 years I finally found my dream car in the 4-sale section here at 3si, a 1997 Mitsubishi 3000GT VR4 in Glacier Pearl White. Only issue with it was that it was located in Tennessee. After having the car checked out I purchased her and had her shipped up here to New York.
As everyone knows once you get one the fun starts.......MODDING. The first thing I wanted to do with the car was switch over to synthetic oil so I brought my car down to the local dealer "Sunrise Mitsubishi" and had the engine flushed. Well the mechanic that was working on the car pulled me aside and told to me get the dent in the oil pan fixed asap, and that person just so happened to be Ray Pampena...need I say any more. Much of the work to the car I've done myself including reupholstering the seats, porting of the turbo's/exhaust manifolds and my DSM IC's w/ 1 3/4" pipes which now I've gone to my Duel Core FMIC. I had Ray Pampena do the tuning on the car which netted me 440awhp @ 18psi on pump gas. Then we added some race gas and broke the TD04 record with 550awhp @ 26 psi. There was probably more left in her as we ran out of fuel pump. Since last year I've ran into some bad luck and blew a small piece of the ring lands off #4 & 6 pistons.
Well as any respected owner of a Mitsubishi 3000GT would do I decided to rebuild her. With that I pulled the motor and thankfully I had the help of my good friend Dave (My923ksl) to help me. Once we pulled the motor out I tore her apart and dropped her off at Merkel Racing to have Scott do his magic rebuilding it knifing the crank and using Ray Pampena's custom forged rods and forged pistons. With such a nice new motor you know I had to also install some DR Stage III heads and DR Street Cams. Once I got her back I assembled the motor and once again employed the help of Dave to help me drop her in. It's been an up and down journey with the weirdest of things happening. The latest being my Pro-M failed on me and as a result I had to get her tuned with the stock MAF which quickly ran outta air on the dyno which netted me only 415awhp @ 12psi. Don't worry I'll be back on the dyno real soon and hopefully get some new numbers that I can once again be proud of.
I would also like to take this time to thank my wife for supporting me and for putting up with my so called "habit".
2007 Gallery
[
edit
]
2006 Gallery
[
edit
]