Ntcmpjg (Jeff Goerl)
Jump to navigation
Jump to search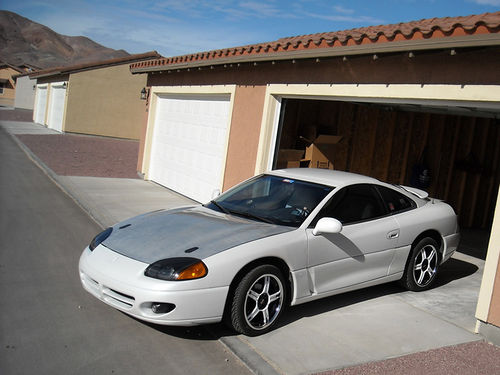 Ride of the Month Submission 3000GT/Stealth International April 2009
3SI Member #364
Body:
Silver/Silver Carbon Fiber Hood
Just Repainted
Deft Racing 8000k HID kit
Suspension and Wheels:
Eibach Coilovers
XXR 507's 18inch
Electronics:
Interior:
Racing Seats
Custom Stealth Door Sills
Engine:
Powder coated valve cover
Powder coated plenum
Powder coated fuel rail
Ultimate Preformance dress up kit
Cusco Strut Bar
3sx spark plug cover
Audio:
My Website:
My story:
I bought the car in Oct 2007 and started with a bone stock R/T. Since then I have placed in 3 car shows one of them beeing a all 3000GT & Stealth show. I love to help other members of socal3s work on there cars and always try to suport the people who help keep these cars around.