Mobo (Keith Upton)
Jump to navigation
Jump to search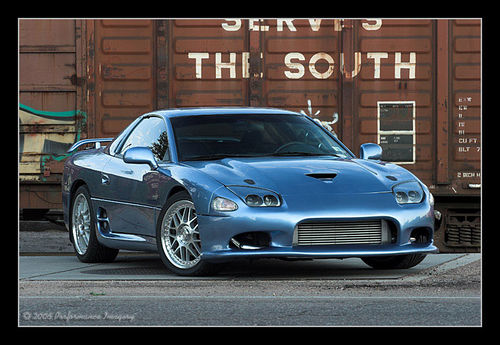 3SI Member #1926
Modifications
Electronics
AEM EMS
GM IAT sensor
AEM 5 Bar Map sensor
AEM Boost solenoid
Defi Oil gauge
Defi Boost gauge
HKS Turbo Timer
Smart tire remote sensors (Custom Smart tire pod)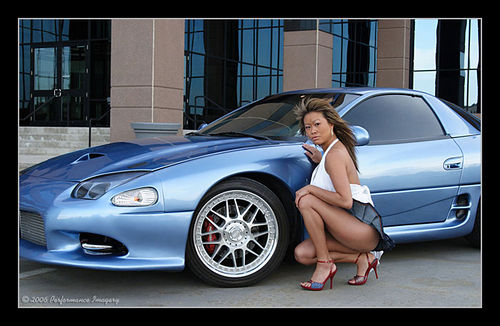 Motor
EVO III 16Gs
SS oil feed/return lines
Titan Manifolds (heat coated)
Titan O2 housings (heat coated)
DR Stage 3 heads
High Rev springs/retainers
Fidanza Adj. Cam gears -3/+1
Lt. weight crank pulley
AAM Twin K&N Intake
DNP hard intake pipes
CC FMIC
Blitz BOV
EGR Block offs
APR Head studs
SS Oil cooler lines
Stillen Down pipe
Borla exhaust
720cc
Dual feed Walbro 255lph pumps
NGK wires
HKS Twin Power
Poly motor mounts
Drivetrain
RPS C/C clutch/fly wheel
PST 1pc CFDS
MR spec gears
300M output shaft
Suspension
Tien Flex
Tien EDFC
Saner Sway bars
TEC Front strut tower bar
Poly body bushings
Poly suspension bushings
Brakes/Wheels/Rubber
Slotted/drilled rotors
SS brake lines
Speed Bleeders
Racing Heart C2s
Toyo Proxies T1Rs 265/35/18s
Dress Up
Custom Paint
Custom Mobo Leathers interior
Black interior conversion
2 seat conversion
Engine polishing
Spark Plug cover

My Story
This has been a build of blood, sweat, tears and has taken over 4 years to bring to this point of completion. I purchased my 1995 Sable Black VR4 back in 2001 after totaling my Porsche 944. It took me about 2 weeks to find a Black VR4 with less then 80k miles on it in the price range I was willing to pay. It just so happened to be just up the road in Denver. I made the drive up to check it out and take it for a test spin. Upon arriving at the small dealership, I was informed that the dealership owner had taken it home the night before to make sure every thing was fine for my test drive that day. On his way in to work that morning, he hit the curb with the front passenger wheel and bent it enough so that it would not hold air. He also managed to crack the passenger side skirt L The rest of the car looked really good except the drivers seat…of course.
I told them to replace the rim with a new one and have a body shop fix the side skirt and I'd buy it. I gave them a deposit and went back to driving my rental car for another week. They finally got it back from the body shop and put a brand new 18" chromie on it. She looked great and ran real good, so I drove her home.
The mod process started very slowly with the first one being a new RPS Stage II clutch after the stock one gave up. Next it was a K&N cone filter. At this point I took it to the track and ran a 13.9@101 at 4900 feet. Not to bad. Next came a Stillen down pipe and a barrowed Blitz SBC-id. Back to the track and it ran another 13.9@100 at 5400 feet this time. Then it was time to replace the valve stem seals…what a pain those are! Shortly after that, the stock oil pump die on me at the track and she spun 2 rod bearings. This was just a week before leaving for the 1st NG.
Fast forward 6 months and a rebuild long block by Jasper Motors. Still has lifter tick and smokes a little with the "brand new" motor L. Besides that, the car ran real nice…until the oil pressure starts to drop. We pull the oil pump to find Jasper never changed it out…like they were supposed to. After putting in a new pump, the car runs real good.
Come 2003 I head to Afghanistan for a 2 year stint. During this time the motor gets pulled for the custom paint and in perpetration for the new mods to come. I finally come back home in June of 2005 and we start putting it all back together. I get to drive it for 21 miles when the oil pressure drops and the motor starts knocking. And would you guess, this is one week before NG 05! At this point I'm so sick of failing motors that I'm thinking about selling the car as is with all the mods included. I fight the urge and wait it out for two weeks until I feel like even looking at the car again. We pull the motor and start to tear it down. Turns out that Jasper used some cheap ass none turbo pistons in it and did not even set the wrist pins correctly. I'm totally surprised that the car held up as long as it did!
This time around I decided to just go with a stock short block and upgraded heads. It took us another 4.5 months to get it back together and it's been running really strong ever since. If you have not been keeping track of the down times, since I bought the car in 2001, I've been able to drive it for just over 2 years!!
Alright, enough with the talking and on with the mod list and pics!!