JON913D (Jon Springer)
Jump to navigation
Jump to search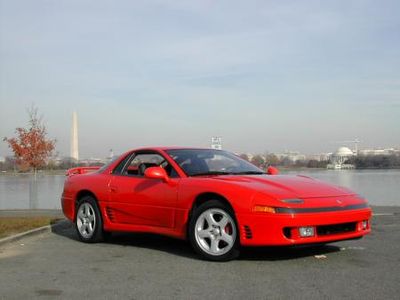 3SI Member #0759
My Story
I bought my car in July of 2001. I was lucky enough to find it with 2,057 miles. Yes, original miles, original engine, etc. No BS. Still had the original tires with the stamped manufacture date 1990!! Floor mats where still in the plastic bags in the truck = NEVER installed.
Needless to say, the car was in good condition. As far as I could tell it sat in a garage for that whole time!! Paint was in perfect shape. How did I find it? Well the car was traded in to an exotic used car dealership that I was working at at the time. So basically, dumb luck. They had just got the car back from the detail shop, I saw it, knew absolutely nothing about it, but I WANTED it!!!! I was going to get a Z28 just for the cheap speed appeal, but here was a car that was refined, fast (with the potential to be made much faster) and with the AWD it could do more than just go fast in a straight line. ;)
I have more fun with the car everytime I drive it. I have been lucky not having some of the issues other people have with older, higher mileage first gens. Initially it did take some work to get it running again. Considering the battery in the car was from 1996 and thats probably when the oil was last changed. Since then I have taken very good care of it, since realizing what a rare find it is.
For the future, I have the typical list of planned mods, bigger turbos, better suspension and brakes, nicer wheels. Presently, the car has Blitz SUS Intake - JoeP MBC @ 1.02 Bar - Blitz DD BOV - Gutted pre-cats - EGR Block-offs - ATR Downpipe - 8.5mm magnecor wires - NGK Coppers .32 - Sparco race pedals - Cusco Rear strut brace - white face gauges - A/F & Blitz ID Boost gauges. In addition to the car being fun to drive the 3/S community makes the car even that much more fun. You can pretty much go anywhere in the country and meet people with similar interests, and that's pretty damn cool. Thanks 3si.org!!
Jonathan Springer