Iceman II (Scott Humpert)
Jump to navigation
Jump to search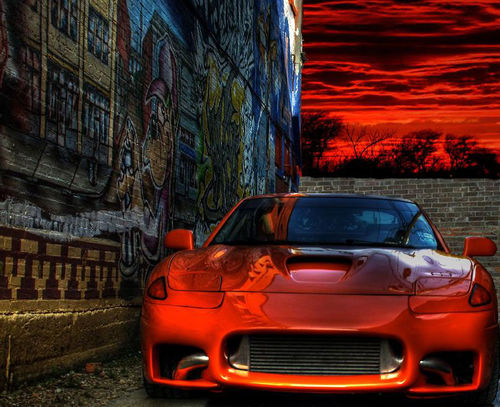 Engine Internals:
Bored .050" over
2mm oversized supertech nitrided exhaust valves
1mm oversized supertech nitrided intake valves
3SX racing valve springs
Third gen lash adjusters
Webb racing cams
Venolia forged pistons
Pauter rods
ARP head and main studs
Ported and polished heads (Morgan Motorsports Stage XXX)
Ceramic coated piston faces
Ceramic coated combustion chambers and valve faces
Ceramic epoxy coated exhause ports
Ceramic epoxy coated intake ports
TFL coated piston skirts
TFL coated bearings
Engine bolt on:
3SX lightweight crank pulley
Canton Oil Filter with replaceable elements
Ported and polished manifolds
Ported intake plenum
Airflow:
GTPro 368s
GTPro Front Mount intercooler with 2" IC piping
K&N filter with custom hard piped intake
Tial 50mm BOV
Titan bending front manifold (with ceramic coating)
Ceramic coated rear manifold
High flow catalytic converters
ATR down pipe
ATR Single-shot catback
Fuel:
Supra Fuel Pump
DR Fuel Pump hotwire
PTO 780cc injectors
Aeromotive FPR
SX Fuel filter
Parallel AN6 fuel feed and return lines
EK2 fuel rails
Electronics:
AEM with MAP & IAT sensors
AEM UEGO wideband
MSD Dis-4
Morgan's Motorsport's Coil on Plug ignition
Blitz DSBC
Greddy turbo timer
Defilink BF gauges, boost, temp, oil pressure, and fuel pressure
Sony CDX-MP40 head unit
Drive train and Suspension:
300M output shaft
Southbend Clutch DXD-F (coming out shortly)
Custom Southbend Clutch pressure plate (coming out shortly)
Unorthodox lightweight flywheel
Stainless steel braided brake lines
Second Gen Brakes W/Motul brake fluid
Crossdrilled and slotted rotors
K-Sport dual cylinder coil-overs
5-Zigen FN-01 wheels
Sumitomo HTR-Z 245/45R17
Cooling:
Oil cooler with fan.
Dual pass aluminum radiator with hard pipes
Custom fabricated radiator fan shroud
Coolant catch can upgrade
Eliminated things:
Charcoal canister elimination
EGR Elimination
Vacuum hose reduction
Vacuum accumulator elimination
Oil Squirter elimination
Interior:
N/A Seats for weight reduction
Custom interior by leatherseats.com with custom Ram/three diamond logo
Exterior:
Custom Dupont pearl "New Tucker Orange" paint
Custom blocked off passenger side rear bumper cut (see picture)
99 Front Bumper with custom inserts to fit pop-ups
Vital Velocity 96 Super-banana
Late Night Customs LED tail lights (see picture)
Deft Racing 575 FG hood
Aerocatch hood pins
Debadged/shaved
On the shelf waiting to be installed:
Horsepower Freaks Bronze friction disk
RPS Max Pressure plate
Fidanza adjustable cam gears (to fix my pesky little compression issue)
Kevlar Timing belt

My Story
The pumpkin started out life as a fleet vehicle in Detroit according to carfax, I can only imagine that it was a company car for a Dodge execuitive. Three owners later, the Gentleman who had sold it to me had been T-Boned, and did not have other than Liability Insurance. So he got a couple of estimates, and deducted the value of the repairs from the "Book Value" of the car. Since the engine was in great shape and all the damage was cosmetic, I figured I could buy it, and using my own skills as well as a few contacts, I could get her back on the road for far less than book.
I bought a black door, blue fender, and green mirror from Kevin Williams at www.stealth3000gtparts.com, I picked up a red side skirt on Ebay, and I bought a new A-piller from Libertyville Mitsubishi. When it was done with the major body work, the car was red, black, blue and green, the Chicago crew took to affectionately calling her "the crayonbox".
Jump forward one paint job, two engine rebuilds, and three years, and what you see is the end result, if you are so inclined, I have the whole "saga" spelled out in 5 pages of rantings and lamentations for the past year or so. As you can see from the pics, I am not big into bling, and I am a firm believer that "Chrome don't get you home" so i opted for the whole crinkle black and brushed aluminum motif under the hood. The pumpkin was never meant to be a trailer queen show car, but in my humble opinion, she turned out looking pretty OK
I have to give the following shout-outs to people who helped to get the pumpkin into the state she is in today:
Von Morgan of Morgan's Motorsports - 'nough said
Ron Cook - Libertyville Mitsubishi
Grayson Lough and Mark Gunter for being there
Tony Clark - Advanced Auto Body
Chris "Existenz" - for taking OUTSTANDING photos!
Thank you to all of them for all of the help through the years, and thank you for taking the time to read this much shortened version of the pumpkin's story.