Gray Haze (Grayson Lough)
Jump to navigation
Jump to search
3SI Member #2092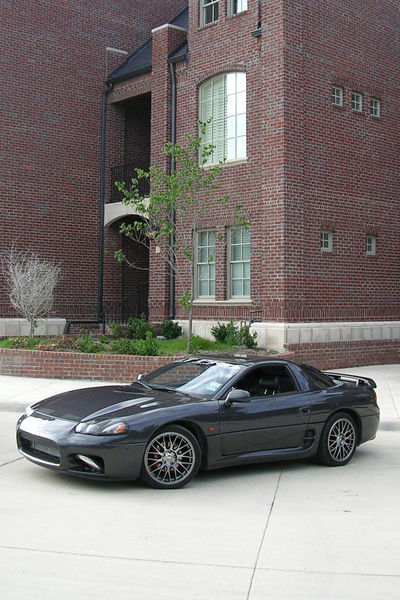 Go
3KGT Concepts Stainless Steel Braided Oil/Coolant Turbo lines
3KGT Concepts Dome Light Pod
3SX Crank Pulley
3SX Front strut bar
AEM Uego Gauge
Aeromotive AFPR
Blitz DSBC Spec R
Cusco Rear strut bar
Dejon Tool Twin Intake Pipes
Eibach Springs
EK2 Exo-Cage Transfercase Bracket
EK2 Billet Big Bore Fuel Rails
EarlsAN6 Fuel Line Upgrade
Greddy Electronic Boost Gauge
Greddy Type RS BOV
Greddy P/H/W Silver EGT
Greddy E-Manage w/ Timing/Injector harnesses
GTPro GT-368SX Turbos (T3 Super 60/TE04H Turbine)
GTPro Front Mount Intercooler
High Temp SiliconeSilicone Host Kit
HKS Super Drager Cat Back
HKS Turbo Timer(black)
HKS Vein Pressure Converter
K&N Air Filters
Kormex 25 Spline Output Shaft
Maximal Performance Solid Motormounts
MSD Super Conductor Plug wires
NGK R5672A-9 plugs @ .026
Power Enterprises Kevlar Timing Belt
Precision Turbo & Engine 780CC Injectors
RPS Carbon/Carbon Twin Disk
Summit Voltage Gauge
SX Fuel filter w/ Metal Filter
Walbro 255 fuel pump
OEM
Custom Downpipe/Test pipe
EGR Removal/Vac Reduction
Custom Short Shifter
PCV System Bypass
Recent Engine Overhaul
New OEM Driveshaft
New OEM Electronic Struts
New OEM 99 Lifters
New OEM PTU/Coils
Pre Production GTO Intake Manifold
Show
1999 front end
1999 sail panels
1999 rear bumper
1999 side skirts
GTO Side Markers
GTO Tail lights
GTO Garnish/Badges
Enkei Bortex 18x9 wrapped Kumho Ecsta Supra 712 265/35/18
Engine bay wiring reloomed in Red
Alot of stock components removed from firewall for cleanup
Sound
200lbs of Dynamat
Pioneer 7300
Pioneer 12 Disk Changer
Infinity Reference 6.5"
Apline Type R 6x9"
JBL 601.1D Monoblock
2x 300x2 amps
Alpine Type R 12"
3KGT Concepts Box

My Story
My 1992 Mitsubishi 3000GT VR-4 was Purchased October of 2002. I bought it from LA Motorcars whom deals mainly with RX7's and Supras. It had a rebuilt transmission, new tires, new brake pads, and the interior was in perfect condition. Paid about book price for the car with 84K Mi. Within that month my rear turbo failed, which was soon replaced, and a Blitz DSBC was added too. Christmas came around, In which I installed a a Downpipe, BOV, Intake, and Y pipe. Needless to say, the boost bug bit me and its STILL going strong.
The Haze has gone a best of 11.62 @ 122 MPH in the 1/4 mile. This was about 2 years ago, and since then ALOT of major changes were made. The car has gone the past 2 years on 15Gs, 550s(650's somewhere in there), and all the other supporting mods as well, but is recently undergone a major changes. It started with a Motorsports Sponsorship from GTPro Performance Tuning, Thanks Brian and Denis! Shortly after installing 368s, I encountered some issues with HKS VPC, Leading to blowing the engine, in which the car is currently being torn down. Currently plans are calling for a built engine, td05 manifolds, EvoIII Big 16Gs, Alot of nitrous. The future holds some very nasty plans for this car, and hopefully they are realized and completed before june of 2007.
Thank you to everyone who has helped me out on this project, I only hope that it is back up and running soon enough.