FeaRpb (Steven Bourassa)
Jump to navigation
Jump to search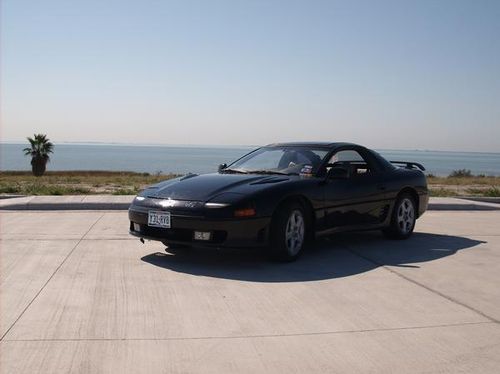 Ride of the Month Submission 3000GT/Stealth International February 2009
3SI Member #38055?
Body:
The body of the car is 100% stock.
Suspension and Wheels:
Electronics:
Prosport Boost Gauge
HHH Datalogger
Interior:
Custom Cloth seats.
Brand new leather shiftboot
Engine:
Ebay aluminum y-pipe black
MBC
Matrix Cone Filter
Megan Racing Downpipe
XTD Stage 3 Racing Clutch
Audio:

My story:
As a child growing up I always loved the 3000gt's. I thought they were the most amazing looking car in the world. About a year and a half ago I was working at HEB. I was pushing some carts in the parking lot when I came across a 3000gt sitting in a handicap spot. I question myself as to why there is a 3000gt vr-4 sitting there. I then presumed with my job and waiting outside to find out it is an older ladies car. I go up to her and help her with her groceries and ask her about the car. She told me that everyone in her family loved that car and that she was going to have to sell it to one of her grandchildren because she promised to. But after seeing her more and more where I work we ended up talking about it. And month later I bought it from her with all the money I saved up while working at HEB. Oh how my parents flamed me for getting it and how it was such a waste of money. But this being my first car. I thought it was a dream because I never once thought that I would be owning a 3000gt especially a vr-4. Since owning the car I have been an active member in the Texas Chapter of 3si. I make as many meets as I can and try to help others as much as I can with any problems they have with their cars. Seeing I am currently a college student I dont have much money to spend on my car but when I do have money I like to buy it things.
My Dyno
This is my dyno pull from Gotham Racing during the Texas Gathering.
Just a cone intake, y-pipe, and MBC set to 10psi.
233awhp/262awtrq