Clutch: Replace Slave Cylinder
Jump to navigation
Jump to search
Introduction
[
edit
]
This is a guide the replacement of the clutch slave. This was performed on a 1991 Mitsubishi 3000GT VR4. Replacement on the FWD NA is similar. I would assume the second and further generator cars would also be the same.
Removal Steps
[
edit
]
Remove the Battery: This will give you the room you need to work. Removal of the battery tray is optional but I did not see it granting that much more access.
Remove Intake System: Remove the Air Filter, MAS, Y-Pipe, Intake bubble, and rear turbo supply tube. Not all of this will apply for all cars and not all of it is absolutely recommended. I have done it before and it is not at all difficult with the exception of the rear turbo supply. This can be remain and be pushed out of the way
First view of the Clutch Slave Cylinder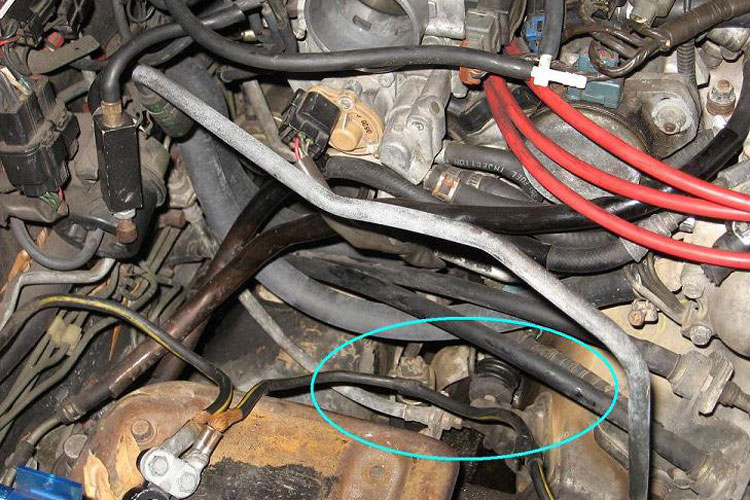 Slave connection points: The Slave cylinder hose is connected at the joint seen in the bottle left of the image and at the slave cylinder itself.
Clutch Slave Removal:The slave can be removed my disconnecting ether of these. In my case it was easier to remove the hols connecting directly to the cylinder. I also removed the bolt securing the hose. Do this after loosening the aircraft fitting. Removing the bolt allowed me to swing the hole to the side and get it out of the way.
Use the top of some kind of bottle to catch any remaining fluid in the system. The stuff is a mess and will do damage to the car paint.
Removed Slave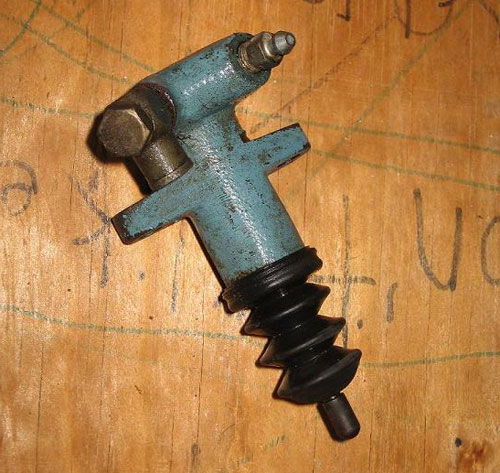 Parts Removed from the Car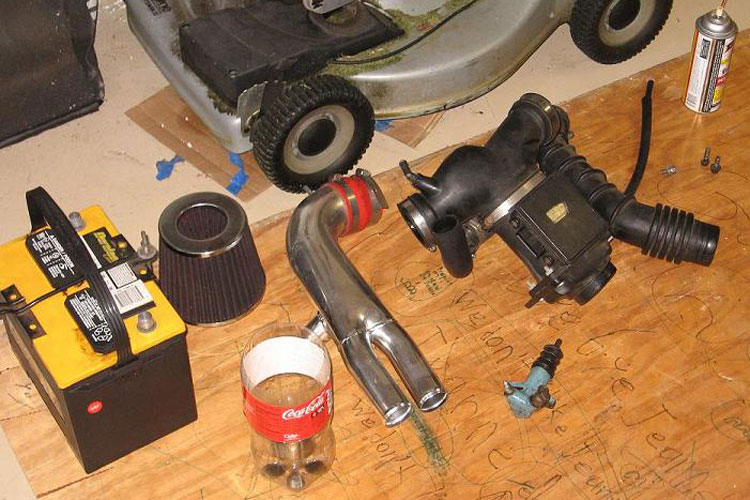 Installation Steps
[
edit
]
Installation is just the reverse of removal. Once you have the slave bolted in and the hose connected it will need to be bleed. check http://www.stealth316.com for instructions.