Akira410 (Rob Flynn)
Jump to navigation
Jump to search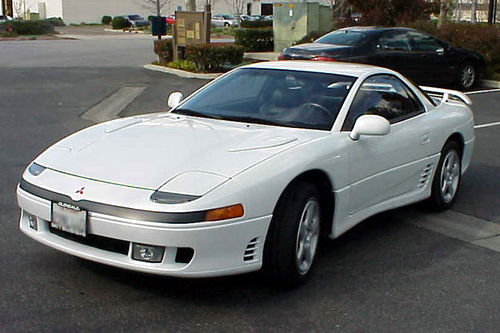 My Story
Near the beginning of this year, I got fed up with my current car payments. They were a ghastly $760/month! I decided that it was time to save money so that I may eventually purchase a home. I set out on a quest that I thought would never end. A quest to find the perfect replacement 3/S. I had originally planned on looking for a first generation Dodge Stealth TT. All of my searching turned out to be quite futile. I couldn't find a car that I loved. I was ready to give up.
Enter destiny!
One morning I signed on to 3si to check the classifieds section. What did I see before my very eyes, you may ask. It was an ad for a 1992 White VR4 for sale. It was in the LA area so I decided to check it out. I was amazed at what I found. It was near-mint (excepting the two cracked vents that seem to plague these cars). What truly stunned me was the number of miles that the car had on it. It was an outstanding 28,xxx miles.
I drove the hour and a half drive to it's previous owner's home, checked out the car with a fellow 3si member, and fell in love. I later made a trip back to the man's house with my favorite mechanic. The car checked out ok. I purchased the car the next week and have not regretted it for a moment. She currently sits at about 33,500 miles. I have finally found the perfect replacement. I am truly in love.
Enjoy :)
Rob