Aaronatstate (Aaron Hall)
Jump to navigation
Jump to search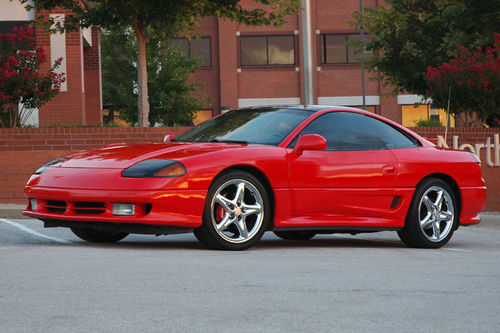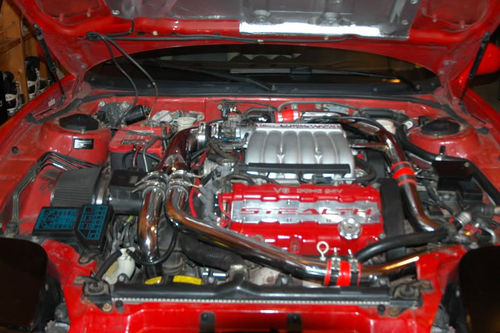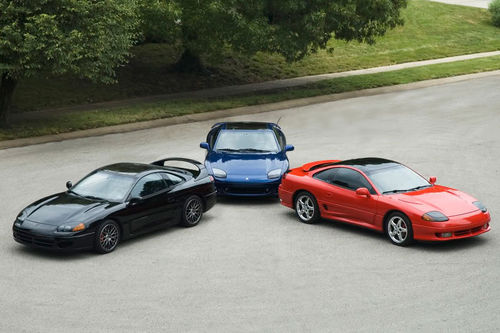 2009 Mod List
2010 Mod List
Engine

K&N FIPK
Pre-Cat Eliminators
Tanabe Downpipe
Tanabe Hyper Medallion Cat Back With Dual 4.5" Tips
NGK Iridium Plugs
MSD 8.5mm Wires
DSM Sidemount Intercoolers
99 Lifters
Greddy Type RS BOV
Walbro Fuel Pump, Hotwired
Vacuum Reduction

Rob Beck 13T turbos
DSM 450CC injectors
APEXI S-AFC
Wiseco 8.3:1 forged pistons
New Mitsubishi forged crank
Setrab oil cooler with SS lines
K&N FIPK
Pre-cat eliminators
Tanabe downpipe
Tanabe hyper medallion cat back exhaust and test pipe
NGK iridium spark plugs
MSD 8.5MM spark plug wires
DSM sidemount intercoolers
99 lifters
Greddy type RS BOV
Walbro fuel pump

Drivetrain

25 Spline Conversion

Quadco 25 Spline Output Shaft
Quadco 25 Spline Input Spool

Maximal Transfer Case Bracket
Redline Fluids All Around
Seattle Short Throw Shifter
RPS Max Street Clutch
RPS Lightweight Flywheel
3SX Rear Upper Control Arms
3SX Stainless Steel Braided Brake Lines
Drilled/Slotted Rotors
Bridgestone Potenza RE050A Pole Position Tires

25 spline conversion

QUADCO 25 spline output shaft
QUADCO 25 spline input spool

Maximal Performance transfer case bracket
Redline fluids
RPS max street clutch
RPS lightweight flywheel
3SX rear upper control arms
3SX stainless steel brake lines
Bridgestone Potenza RE050A Pole Position tires, 245/40R18
18" Stealth 5-spoke wheels
Tein S-tech lowering springs
IPS slotted rotors
Porterfield RS4 brake pads

Interior

Leatherseats.Com Seat Covers, Two Tone
New Stock 5-Speed Shift Knob
Sparco Pedals
White Faced Reverse Indiglo Gauges

Leatherseats.com seat covers, two tone
New stock 5sp shift knob
Sparco pedals
White faced reverse indiglo gauges
Seattle short throw shifter

Electronics

Greddy Profec B Spec II
AEM Wideband 02 Gauge
Autometer Boost, Oil Pressure, Water Temp (In Stock Locations)
Pioneer Head Unit, With Ipod Adapter
Kenwood Door Speakers, JBL Rear Speakers

Greddy Profec B Spec II
AEM wideband 02 gauge
Autometer boost, oil pressure, water temp, located in the stock locations
Autometer oil temperature gauge
Pioneer head unit, with iPod adapter
Kenwood door speakers, JBL rear speakers

Show

Painted Valve Cover
Spark Plug Cover
Painted Upper Intake Manifold
Painted Calipers, With Etecnifibre Stealth Stickers
20% Window Tint All Around
Full Repaint

Painted valve cover
Chrome spark plug cover
Painted upper intake manifold
Painted, with Stealth logo
20% window tint
DNP hardpipe kit

Mods Planned for 2009

18" Stock Stealth 5 Spoke Chrome Rims
Tein S-Techs
New ECS Struts
15G Turbos
550Cc Injectors
AEM EMS
My Story
From the first day I knew anything about cars, I knew I wanted a Dodge Stealth RT/TT. At the time I was about 15, and the last thing I could afford was a Stealth. I first saw my car when I was 18, but at the time the price was a little high, and I could not afford it. Two years later (2005), it was for sale again, this time with 10k more miles, and right in my price range. My dad and I went to take a look at her, and bought it after taking it for a test drive. It was love at first site. The car had 62,000 miles on it when I bought it, and had just had the 60k service done.
The first thing I did when I got the car was start to modify it. I put new plugs/wires in, along with a boost controller (set to 14.5psi), BOV, full exhaust from the turbos back, and a K&N filter. I also installed a new radio and speakers, because the stock ones had seen better days. Also around the same time I installed new seat covers because my drivers side had a small tear in the leather.
In the spring of 2008 after pulling my TC for the first time I decided I needed a new output shaft. I purchased an 18 spline Mark Williams 300M shaft. Jeff V. (Gatecrasher) was kind enough to drive to my house and help me install it (who am I kidding I helped him). When we had the transmission apart we discovered that my VCU was toast. It was in worse shape then any other Jeff had seen (and he's seen a lot). Well after a bit I decided to upgrade to a 25 spline output shaft. After some minor problems I was able to get all the parts. By this time I had moved down to Wichita Kansas to start my job at Cessna. Well as luck would have it Jeff moved to Kansas City, so I made the trek up to KC, and we pulled the trans again. After a weekend, the trans and car were all back together and running better then ever. In the fall, Chris (Chris GTO TT) came to visit Wichita, and while he was here, we took the opportunity to work on the Stealth. He helped me install my DSM intercoolers, which were converted by Bob (oohnoo).
In the spring of 09, I bought some 18" Stealth 5 spoke chrome rims, and some Tein S-tech springs. I had these installed, and upgraded the brakes at the same time to IPS slotted rotors, and Porterfield R4S pads.
In September of 2009 I joined the spun bearing club. I decided at that point that I wanted to rebuild it, and rebuild it right. I bought a spare short block from a friend, that had good rods. I used that block, his rods, along with new forged pistons, and a new Mitsubishi crank. At that point I also decided to upgrade the turbos to Rob Becks 13t's. It took me just under 2 months to rebuild it. With the help of a few 3si members, Internexus, and Zephthechef, we were able to get it done as quickly as possible in this time. I have since put over 4,000 miles on the new engine, and have tuned it to run 14.0-14.5psi on the DSM 450s.
Before the upgrades I was able to get a 13.67@102 at the track. My goal with the 13t's and 450s is to get deep into the 12's, maybe into the 11's. Then after I get there, I will most likely put some 550s in, and hopefully by that time the EEPROM conversion board for our ECUs is finished (crosses fingers), and then I will be done modding it for a long time (hopefully).
September 2010 Gallery
[
edit
]
January 2009 Gallery
[
edit
]