3000SL95 (Eric Black)
Jump to navigation
Jump to search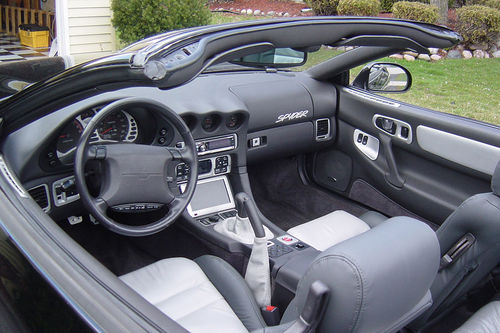 3SI Member #3012
Mods
On The Outside
Full 99 front end conversion
Cianci victory hood
JDM GTO Tailllights
Full exterior led conversion
6000k HID headlights
3000k HID lights in factory modifed 95 fogs
Moda r6 wheels 18x9 wrapped in Fuzion Zri's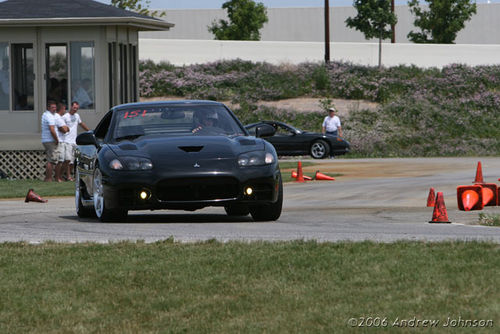 On the Inside
Leatherseats.com two tone leather seats
Painted silver accents
Relocated Stereo
Full blue led light conversion
Speedhut black face gauges
Xenon interior lights
brand new oem spyder floormats
Spyder factory emblem on glovebox.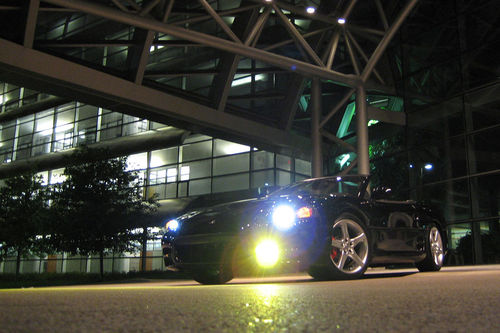 Stereo and electronics
Alpine 9855 Cd Player
Alpine Sirius and ipod interfaces
Swi-alp steering wheel controls interface
7inch lcd screen in factory radio location
Kicker L5 solo baric sub in custom rear seat spyder box.
Kicker 400.1 mono amp
kenwood 400watt 4ch amp
Tsunami 1.2 farad Capacitor
Infinity kappa compnents in factory locations
Infinity reference 6x9's in rear
Audiovox mobile dvd player
Dual outlet power invertor
Custom switch panel with voltage gauge.
S2000 engine start button
Code alarm remote start/alarm with remote top control.
Optima yellow top battery
Hardwired vector 995 radar
Upgraded auto dim rear view mirror
Rolling code modified Homelink garage opener
Led lighted center console
Cigarette lighter socket in center console
Replaced factory horn with air horn
Suspension / brakes
Tein S-tech lowering springs
New oem ecs struts
I-rotor cross drilled rotors
Gloss red brake calipers
Stillen performance brake pads
3sx Strut bar
Engine / Drivetrain
K&N DSM FIPK
Greddy type s bov
Gutted pre-cats
3sx 3 inch downpipe
99 vr4 axle back exhaust
Denso iridium plugs
NGK plug wires
Upgraded ground wires
Spec stage 2 clutch

My Story
I started out my love for 3000GT's after playing a game of gran turismo when i was 14, but when i turned 16 they were out of my price range so i purchased a civic but after a year i found 3si and after many months of envious drooling i came to the realization that a high mileage 3000gt wasn't exactly out of my price range. My first 3000gt was a 1995 SL, i was in love with it and after many mods, told myself i'd never sell it. I was wrong, i eventually got the twin turbo craving after driving a friends vr4. I'd always been in love with the technology and features of the spyder, and having just discovered the awesomeness of being able to apply for a car loan, i went for it. In march of 2005 i purchased my 95 vr4 spyder just a few days before my 19th birthday. making me possibly one of the youngest vr4 spyder owners ever. I had originally set out to buy a low mileage vr4 spyder in near perfect condition as i was afraid if i bought a high mileage one i'd have to deal with things breaking. Of course finding one was a hard task, but i found a collector who had about 7 of them for sale, so i went to take a look at a low mileage one he was offering. The car was perfect but he was asking more than i could afford. I was about to leave but he showed me another one he had, it was another black 95. Only problem was that it had over 100k on it and re-built title due to a previous roll-over accident, two things i was definetly trying to avoid.The previous owner had found the car in the junkyard and spent lots of money restoring the car, but had eventually become tired of it and sold the car to the collector before finishing it. After much thought on the long drive home and a price i could afford i decided to buy the car. When i purchased the car i knew it needed some work, new bumpers, wheels, and some minor engine and interior work. Little did i know these small problems were just the tip of the iceberg. To start with i replaced the wheels, brakes and bumpers which included a nice 99 front end conversion. Followed by my stereo which included a one of a kind removeable spyder sub box and some fun fiberglassing. And as with all spyders i was plagued with stupid little problems with my convertible top, i spent all summer replacing pumps, sensors, valves and switches and it almost works perfect now. This past winter i put the car in storage and decided to spend some serious money on making my car perfect. This included a cianci victory hood, two tone silver and gray interior, new clutch, some new transmission parts, lowering springs, hid fog lights, and replacing anything else that was broken.
I think the thing that i am proudest about my car, is that it is all mine, i pay for the car payments, the insurance, and the mods all myself, and every bit of work done to the car i've done myself with the exception of some paintwork. Of course, like any car mine is never done, but i don't think i'd ever be where i'm at without all the help i've received from 3si.